Manchester City Centre Yoga – Wednesdays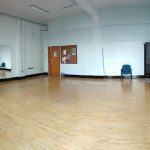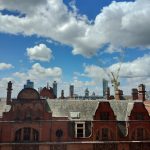 Hello all, my Wednesday night yoga class is now taught at the Sackville Street Building on Granby Row.
Main entrance on Granby Row, 8th floor which is floor H in the lift. When you come out of the lift turn right and right again down a long corridor lined with wooden lockers, the room is the 5th door on your left, room H11. The gents toilets are at the very end of the corridor past the room and on your right hand side, (after passing through another set of doors).
The ladies toilets are on the floor below, so you can get out of the lift a floor early, floor G, turn right and right again then go to the farthest end of the corridor and turn left. You can then come up a floor by the stairs that you see at that end of the corridor.
The class is still 5.30pm – 7pm but you have to be in the building before it is locked up at 5.30pm, hence the start time being advertised as 5.15pm.
You can book by clicking here. The class is run by Manchester University now, so you book and pay with them. I can accept drop in payments but this must be in exceptional circumstances.